Revelator's HP Project Wins Communicator Award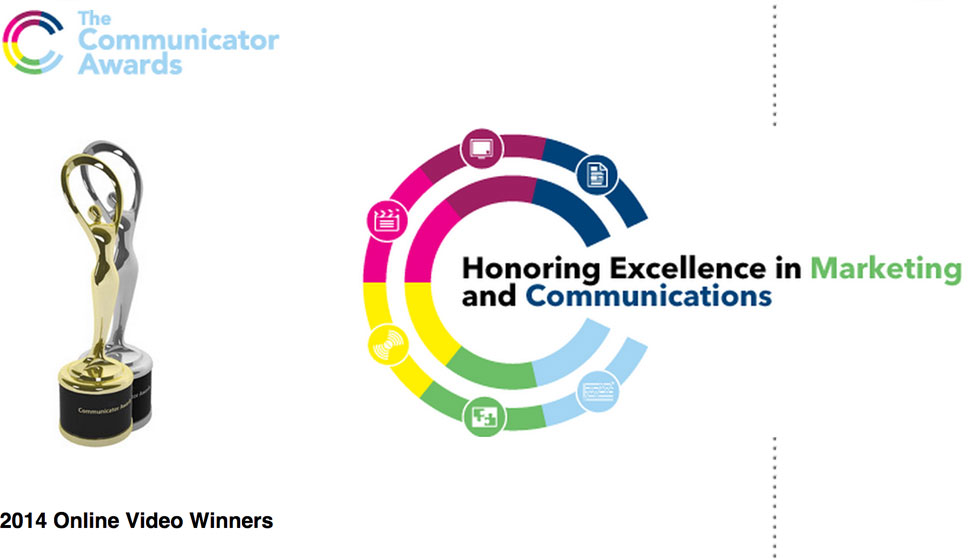 We're excited to announce that our recent "Cloud Maps" video for Hewlett-Packard has won the Award of Distinction from the 2014 Communicator Awards. The video was honored for its branded business-to-business content in the Communicator Award's Online Video Category. It was judged alongside 6,000 other entries from across the US and the world by the Academy of Interactive and Visual Arts… clearly there are some really smart people making decisions over at AIVA.
Our friends (and advertising geniuses) over at Somnio came to us with a video project to help HP spread the word about their new cloud app service, Cloud Maps. We created a time-lapse story of an IT team working through the long and tedious creative cycle of developing a plan for cloud app deployment. The B2B project was successful in showing that this process can be cut down to only 5 clicks with HP Cloud Maps. So, a big thanks to Somnio for asking us to collaborate on this great project, and a big thanks to the folks at the Communicator Awards for recognizing our work.
…And don't fret, we'll be rolling out a few new projects soon, so check back with us soon, or just stop by the office if you want to see how heavy that Communicator-Award-Trophy-Guy is. (Pretty heavy.)
Love,
The Revelator Awards Team
———
ABOUT REVELATOR: Revelator is a full service film & video production company in Austin, Texas. We like to write, produce, & edit projects for t.v. and the web. We specialize in brand films, corporate identity work, as well digital advertising and t.v. broadcast advertising. If you need help with your script, production, or just an idea, give us a call.
REVELATOR SERVICES: Video Production, TV Commercials, Brand Films, Virtual Reality, VR Experiences, Script Writing, Music Videos, Lifestyle Videos, Technology Videos, B2B Videos, Product Videos, Feature Films, Motion Graphic Videos, Turnkey Solutions, and Live Event Video Production.