Revelator's Chris Ohlson Premieres "Damsel" at Sundance
Revelator Executive Producer and Partner, Chris Ohlson, premiered his new film Damsel, at Sundance 2018 this week. The film stars international talents Robert Pattinson (TWILIGHT, GOOD TIME) and Mia Wasikowska (ALICE IN WONDERLAND, CRIMSON PEAK), and is directed by long-time collaborators David and Nathan Zellner. The World Premiere of Damsel found the entire creative team in Park City for an exciting red-carpet experience that included the film's other stars, and even supporting actor, Daisy the miniature horse, on the red carpet. Chris was really excited to bring the film back home to Utah. "We filmed a large part of the movie just down the road from Park City, so it was a very special experience for us to be able to bring Rob, Mia, and the whole team back  for the World Premiere at Sundance," Ohlson said.
Damsel blew audiences away with its unusual tone and wacky tenor. The New York Post raved "Damsel flips the script on macho Westerns…It takes a bit to get accustomed to the Zellners' style – but once you do, boy does Damsel really blossom". Brian Tallerico of Roger Ebert.com writes, "With Damsel, the Zellners turn [their] style to the tropes of the Western, trying to subvert them in a tone that recalls everything from Mel Brooks to Wes Anderson".
They aren't the only ones that were thrilled to see Damsel hit the big screen. Eric Kohn of Indiewire declared "The mad science behind the filmmaking trickery of Austin sibling directors David and Nathan Zellner is that they make wise movies that seem like superficial larks… the Zellners excel at transforming absurd circumstances into trenchant observations of human behavior". Indiewire's Kate Erbland added "By the third and fourth time Penelope (Wasikowska) screams at a gaggle of idiotic men that she doesn't need saving, it's clear that she's no damsel in distress and this is a Western like no other".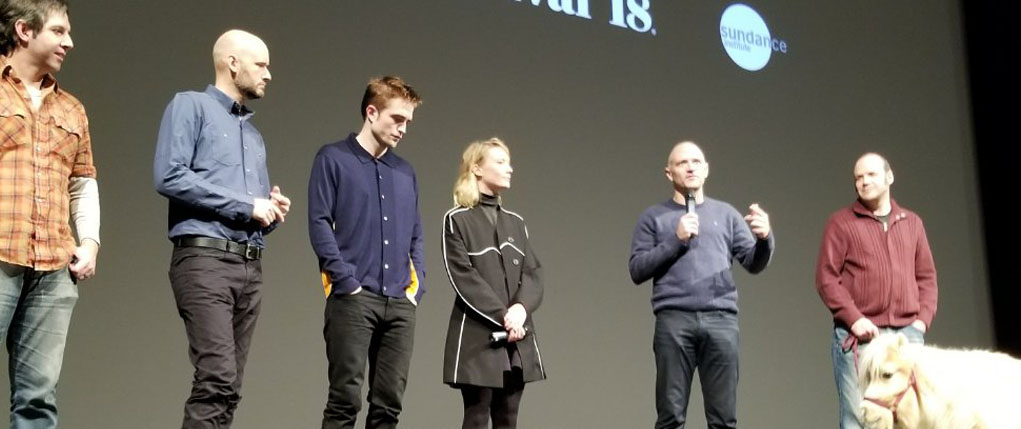 Sundance Blog describes Damsel as "a classic tale of the Old West: Samuel Alabaster is a man searching for his true love. Parson Henry is another, much drunker man, searching for a new start. Penelope is a woman who has found her own path. And Rufus Cornell is just a mean bastard with a taste for buckskin. There's rotgut, rawhide, rootin', tootin' and hootin'. Plus, a little tiny horse".
The Toronto Star's Top 10 Favorite Films at Sundance, writes of Damsel, "Any man who thinks the title is short for 'damsel in distress' is likely to find himself full of lead and reconsidering his options". "The Biggest Film Deals of Sundance 2018" by The Observer points out "These films are, in a way, the best hybrid of a typical Sundance film, which either veers towards art house respectability or dives headlong into genre madness. The Zellner Brother's latest, Damsel, is a quirky combo of the two…".
The Zellner brothers, Pattinson and Wasikowska were invited to the Sundance Studio to interview with The Hollywood Reporter where David Zellner described the impetus behind the brilliant script: "We love Westerns… and we didn't want to just copy one that we liked". Pattinson concurred, "I read this and thought it just felt very funny and strange. Just very original". Thanks, RP, we couldn't agree more.
Damsel will be screening next this Saturday in Park City and Sunday in Salt Lake as Sundance 2018 wraps up. Be on the look out for more screenings this festival season!