Successful Theatrical Run for Kumiko
KUMIKO, THE TREASURE HUNTER, produced by Revelator's own Chris Ohlson, is finally finishing up its wildly successful theatrical run, where the film screened for more than nine consecutive weeks at 70+ cities across the U.S.! The film, which premiered in competition at the Sundance Film Festival, stars Academy Award nominee Rinko Kikuchi (Babel, Pacific Rim) as Kumiko, a frustrated Office Lady whose imagination transcends the confines of her mundane life.
In this darkly comedic odyssey, Kumiko becomes obsessed with a mysterious, battered VHS tape of a popular film she's mistaken for a documentary, fixating on a scene where a suitcase of stolen cash is buried in the desolate, frozen landscape of North Dakota. Believing this treasure to be real, she leaves Tokyo and her beloved rabbit, Bunzo, behind to recover it. Throughout her journey, she finds herself on a dangerous adventure unlike anything she's seen in the movies. The film is distributed by Amplify Releasing and not only received incredible reviews, but also received an explosive online response from fans of Bunzo (the film's pet bunny), showing up in a creative and effective Twitter trend: #TEAMBUNZO.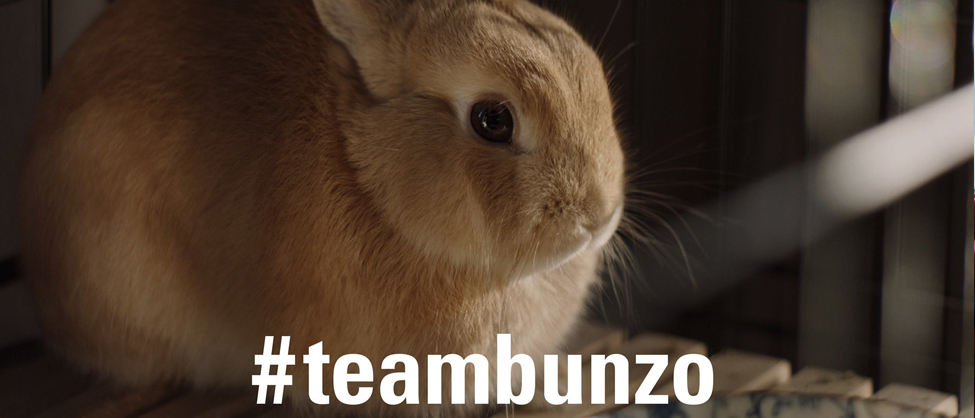 The film also led to one of team Revelator's most exciting moments this year, with Chris Ohlson being awarded the prestigious 18th Annual Piaget Producers Award. The Film Independent Spirit Award's Producers Award honors emerging producers who demonstrate the creativity, tenacity and vision required to produce quality, independent films. Chris recently produced two independent films this year, including KUMIKO, THE TREASURE HUNTER, and Revelator's THANK YOU A LOT (SXSW 2014.)
Like THANK YOU A LOT, Chris Ohlson is now helping KUMIKO as it heads to iTunes and DVD. "Even though we've had a really good run theatrically, I'm excited for the DVD release as the Zellners and I put together a whole slew of great extras and special features – that should be good fun for Kumiko fans," Ohlson says.
In case you missed it, Indiewire recently spoke with the Zellners and producer Chris Ohlson about how they were able to bring their long-gestating project to fruition. Talk about tenacity… Read the article here.
After you're done reading all about the decade in the making KUMIKO, you can own this modern-day folktale, as it comes to iTunes on June 19th and to Amazon on June 30th. Oh, and don't forget to get on #TEAMBUNZO.
———
ABOUT REVELATOR: Revelator is a full service film & video production company in Austin, Texas. We like to write, produce, & edit projects for t.v. and the web. We specialize in brand films, corporate identity work, as well digital advertising and t.v. broadcast advertising. If you need help with your script, production, or just an idea, give us a call.
REVELATOR SERVICES: Video Production, TV Commercials, Brand Films, Virtual Reality, VR Experiences, Script Writing, Music Videos, Lifestyle Videos, Technology Videos, B2B Videos, Product Videos, Feature Films, Motion Graphic Videos, Turnkey Solutions, and Live Event Video Production.